Are you (like myself) a many-years-of-experience IT person? Have you been there, seen a lot, and been regularly faced with the onslaught of technical change to the point that getting new certifications seems pointless because it will be outdated within a year? If we could only get ahead of the curve, and the endless drone of customers not being happy, but it just goes to show that technology is not flawless and neither, frankly, are the people who use it, right?
I won't tell you that I found the one magic bullet that solves it all. But what I will tell you is that after two decades in the business, I finally found my "V8" moment. I felt like an idiot that I didn't realize it sooner, but as I checked around, most of my peers didn't get it either -- which made me feel a little better. So, I've committed to sharing what I learned, and don't worry, you don't have to do sign up for anything or join another email list. It's just this: "The performance of laptops, PCs, and servers depends way more on disk drive performance than they do on memory or the CPU." You might think, "Well, duh!", but I have to ask you – how often have you looked at a computer and concluded from its sluggishness that perhaps it needs more RAM? Maybe it does, but I'm here to tell you that your first thought should be, "What drive performance am I getting?". Your second, third, and fourth thoughts should be about RAM, antivirus, and CPU.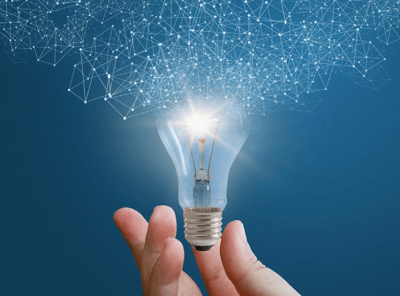 And that's it! My eureka moment from a few years ago. And frankly, you probably already have these instincts. After all, isn't that why you switched from buying laptops with a spinning disk to SSDs? It's not just because they are more popular now, it's because the laptop drives of yesteryear were only rated for 50 IOPS (input/output per second). And I'll bet that you already spend more money on drives for servers than for PCs – but why? Is it because more money means more reliability? Or is it because a SATA drive for a PC is capable of 75 IOPS and the SAS drives for your servers are 140-180 IOPS? Have you noticed that your virtualization efforts are not quite what you expected in terms of performance? It isn't that you didn't throw enough RAM at the problem, yet that third or fourth server you virtualized is definitely slowing the system down. Why? It's the drives, my friend. Spend a little more on the controller and SSDs and you'll be able to virtualize like a rockstar.
When network performance lags across the board, you have to look at the common denominator, and that means storage.
Maybe you already know all this… and if that's the case, then why are you still using a SAN that has spinning disks, or isn't at least a hybrid with a well-optimized balance of SSD and spinning disks? True, there are a lot of things that can contribute to poor workstation performance -- and I am going to systematically touch upon them in the rest of this eBook -- but the foregone conclusion is this: When network performance lags across the When network performance lags across the board, you have to look at the common denominator, and that means storage.