The Importance of Teaching Technology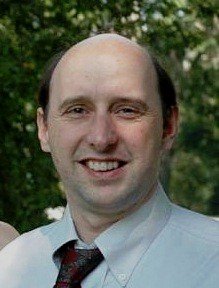 Marc Schwartz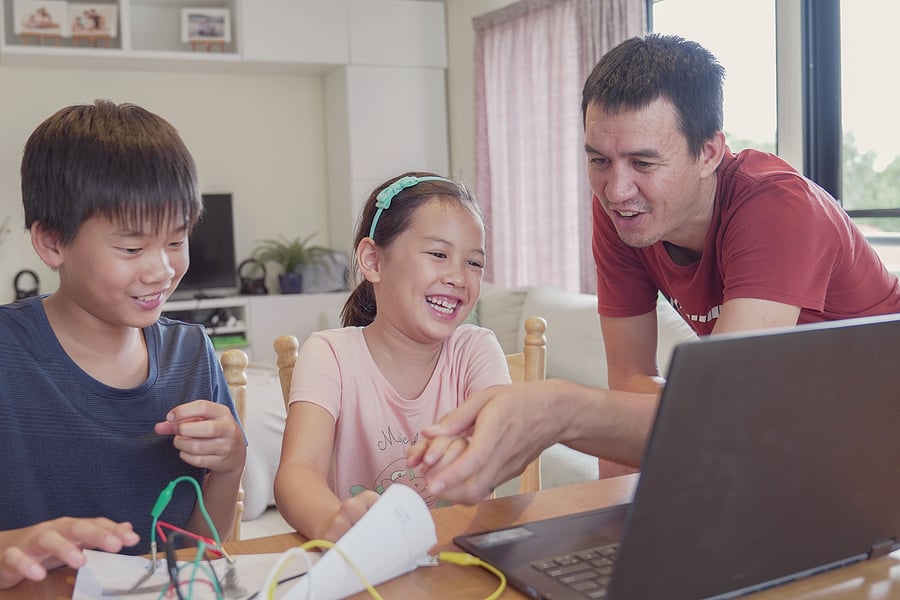 Most states require "core" subjects to be taught in K-12 schools, which includes English, science, social studies and math. Some states also require classes such as physical education, art, and foreign languages. But for schools across the U.S., there seems to be one glaring blind spot: technological education.
The core subjects are, of course, incredibly important for advancing students' knowledge and critical thinking skills. But as the world becomes increasingly technologically savvy, our K-12 schools are stuck in the past. Most curriculums do not reflect our changing world, which means that children will fall behind as technological innovation continues to speed up. After all, about 70% of jobs now require computer skills. And according to research by the World Economic Forum, by 2022 42% of jobs will require more advanced technological skills, including data analytics and artificial intelligence. School is supposed to be about equipping students with skills and knowledge to ensure bright futures, and the best way to improve their prospects is to incorporate tech education into the American curriculum.
Important Technological Topics to Teach Our Children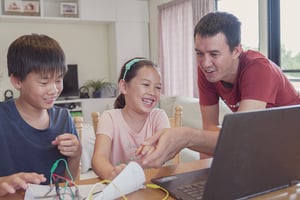 1.) Basic computer skills. It may sound obvious, but in order to be prepared for the job market, and able to access all of the learning tools that the Internet has to offer, students need to learn the basics. This could include computer training such as typing lessons, and learning how to save files, back up your device, force quit applications, and more. Mastering these simple skills at a young age will allow K-12 students to feel more comfortable with technology, and will give them a head start in learning more advanced computer science material.
2.) Basic hardware. If students learn about the basics of technological hardware, they will find it much easier to use their devices, and be able to fix them if something goes wrong. Schools should teach students to have a basic understanding of cabling, hard drives, and WiFi connectivity so that they have a better understanding of computers, and technology as a whole.
3.) Coding for all. All K-12 students should learn coding in the basic languages, such as html for websites, python, and scratch. Teaching students computer programming is an excellent way to teach logical thinking, problem solving, and even creativity. And of course, there is a lot of demand for coders in today's highly digital job market. Coding knowledge and experience could be a fun way to enhance student's critical thinking in other areas, while also preparing them to have many career options.
4.) Microsoft Suite. Microsoft Suite includes software programs like Microsoft Word, Excel, PowerPoint, and Outlook. If students learn how to use these different programs, they could accelerate their learning in all school subjects. They'll find it easier to make presentations, write essays, make schedules, and work with spreadsheets and databases. And not only will this benefit their performance in school, it will undoubtedly come up later in their careers. Incorporating Microsoft Suite into the technological curriculum will ensure that students will feel comfortable with the software that most jobs utilize.
5.) Security. Students must be taught cyber security, so that they don't use the Internet in dangerous ways. The Internet can be exceptionally useful and important, but it can also have negative effects if used improperly. Students should learn which websites to avoid, and the dangers of talking to strangers through chat rooms. They should also learn how to make strong passwords, to avoid strange messages or links that could infect their devices with viruses, and also to use multi-factor authentication. If schools offer to teach these basics in cyber security, then they can ensure that their students use the Internet in safe and effective ways.
6.) Good sources. One of the biggest pros of technology is the plethora of information that's available on the Internet. This could be very beneficial in education, because now it's easier than ever for students to do research to supplement their learning. But the Internet also has a lot of false information and fake news. In order for students to take advantage of the Internet's resources, while also being able to filter out sketchy information, they must be taught how to differentiate between good and bad sources, how to Google effectively, and how to successfully research in-depth topics.
Schools must adapt their curriculums to the 21st century, which is becoming increasingly digitized. The core subjects required in all schools are undeniably important and durable, but technology also has to be incorporated to make the curriculum relevant. Schools are supposed to prepare children for the world, and the only way to properly prepare students in this day and age is to teach them technological skills, which they can apply to their careers and lives.
Naturally, teaching technology skills requires technological resources. There are means to acquire the right, affordable technology for your school, no matter your budget, and we are here to help. Learn how you can implement modern technology in your classroom with our Educational IT Services. We help educators find affordable solutions to augment teaching in their classrooms. Read more in our eBook, Using technology to help shape the next generation.