What are the benefits of cloud backup or backup as a service?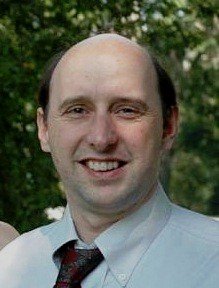 Marc Schwartz
The emphasis of that question is implicitly on the word service. To legitimately offer Backup as a Service (BaaS) the provider needs to have the infrastructure and processes to manage backups for their clients. So many companies these day are advertising Backup as a Service even when all they have is software that anyone could use to run a backup, or even less helpful, hardware. There is a distinct difference between Backup as a Service software and Backup as a Service.
Backup as a Service Benefits
The benefit of a backup service is that business owner's and IT departments can hire a provider to take care of everything related to the topic of backups. By enrolling in this service, the business outsources the backups' monitoring and storage space.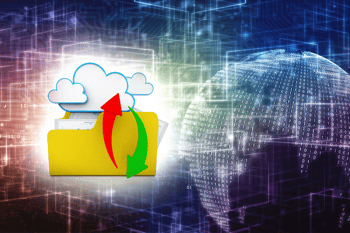 That is a huge statement to shift all responsibility to a vendor. If a prospective provider of BaaS doesn't do everything related to the backup, then they are falling short of the complete definition of Backup as a Service.
BaaS = Turn Key Backup Solution
What businesses look to a BaaS provider for is to make all the decisions related to backup. First, what software to use. Having customers choose what the software will be is a bit like telling a carpenter what hammer to use. The whole point of "as a Service" is that presumably the contractor knows the best tool to get the job done. And, likewise, the hardware to be used for storing backup data.
BaaS Providers Should Own the Restoration Process
Business owners should also expect that BaaS providers will ensure that proper decisions are made on what to backup, how often backups should be run, how long to retain the backup data, how to effectively consolidate backup data to match the client's retention needs, and so forth. It seems obvious, but the even more important things a provider should do is restore data when needed and not just be available in case of emergency but take the lead on data restoration work. If the data restore is corrupt, who is responsible for that? Not a software vendor, I can tell you. There isn't single software vendor we've ever come across who will own the data restoration process and if server's won't boot or a file is corrupt figure out how to resolve it. There are many companies out there that market themselves as Backup as a Service when, in reality, all they offer is software and no service. So, when shopping for a BaaS solution that is the right match, beware of what the company is truly offering.
Your BaaS provider should take full ownership of any and all restoration needs. If a BaaS provider you are considering makes it the responsibility of your IT department or Managed Service Provider, you're talking to the wrong Backup as a Service company.
Cloud Backup - A Critical Element of a Robust IT System
So the answer to the question "What are the benefits of online backup or backup as a service?" is that the providers of these services take full and complete responsibility for backing up your data to give you peace of mind.
Implementing a robust backup solution is just one element of a robust IT system. Download the eBook titled "Seven Key Factors for IT System Success" to learn more about improving your IT solution for better productivity that enables growth.
If you have any questions, want to learn more, or would like a clearer idea of what working with CNS Partners would look like for you, please contact us. We work with you to find the right answer for you and your specific needs. As our name implies, we partner with both professionals and you to create the best solution. We stand by our work and are here to help in any way that we can. We believe in true service.